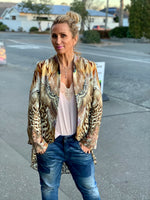 Meet Amanda...
Now trading in our fourth year, we opened TBC with locals in mind. We wanted to open a store which was purposely hidden away, a hidden gem, somewhere you can park right outside, somewhere only you know about.
Amanda has over 25 years of experience within the fashion industry, originally starting out at Selfridges in London, before returning to New Zealand and opening Honour & Obey on Litchfield Street in Christchurch.
TBC offers an enviroment that is relaxed, friendly & welcoming. 
The store has three rooms, two for the ladies and a hidden room for the guys and American Vintage.
Open six days a week, with Amanda offering Sunday shopping by appointment only. 
Meet The Boys…
Martin has over 30 years experience within the fashion & interior design industry. 
Shortly after arriving in New Zealand 19 years ago, Martin joined Ballantynes Department store, where he created The Contemporary Lounge for a new generation of customers. 
Monte has a keen interest in fashion design and a wide knowledge of vintage clothing from both the States and the UK. Monte carefully selects individual pieces for our Ferrymead store. 
The newly opened Ferrymead store located behind Casual & Country offers on-trend clothing, American Vintage, shoes and accessories for both ladies and gentlemen.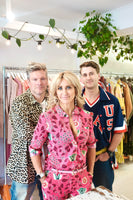 Location
OUR STORES
48a Bryndwr Road, Fendalton Christchurch, New Zealand.
CALL 021 333 709
Store Opening Hours:
Monday To Saturday 10.00am - 5.00pm
Sunday By Appointment Only
CLOSED ON PUBLIC HOLIDAYS
1027 Ferry Road, Ferrymead, Christchurch, New Zealand (Behind Casual & Country Home Store)
CALL 021 369 007
Store Opening Hours:
Closed Mondays,
Tuesday To Saturday 10.00am - 5.00pm
Sunday 10.00am - 4.00pm
CLOSED ON PUBLIC HOLIDAYS
HOW WE WORK...
TIME FOR CHANGE...
TIME TO LET YOUR PRECIOUS ONES GO? BAD ONLINE PURCHASE? WELL, BRING YOUR CLOTHING, FOOTWEAR, ACCESSORIES & JEWELLERY  INTO THE STORE AND WE WILL TAKE A LOOK AT WHAT WE THINK WILL SELL.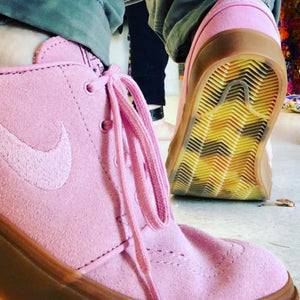 YOUR ITEMS MUST...
BE IN IMMACULATE CONDITION, NO MISSING BUTTONS, STAINS, PULLS, WEARING OR DAMAGE. ALL CLOTHING MUST BE WASHED OR DRY CLEANED. SHOES CLEAN INSIDE & OUT. HANDBAGS CLEANED INSIDE & OUT. 
LUXURY DESIGNER ITEMS...
MUST BE AUTHENTIC & HAVE PROOF OF AUTHENTICITY, SUCH AS ORIGINAL RECEIPTS OR PAPERS. PLEASE NO FAKES! WE WANT OUR CUSTOMERS TO HAVE COMPLETE CONFIDENCE IN THEIR PURCHASES.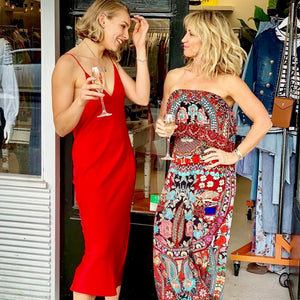 ONCE YOUR ITEMS HAVE...
BEEN SELECTED FOR CONSIGNMENT, WE WILL PROVIDE YOU WITH A RECIEPT, SO THAT YOU KNOW YOUR LOVED ONES ARE IN SAFE HANDS.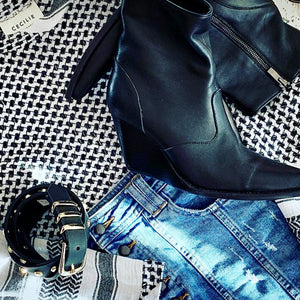 CONSIGNMENT PERIOD IS...
DETERMINED ON AN INDIVIDUAL ITEM BASIS. ANY UNSOLD ITEMS WILL BE PACKED UP AND YOU WILL BE CONTACT BY TEXT ASKING FOR YOU TO COLLECT YOUR UNSOLD ITEMS. AFTER TWO ATTEMPTS TO CONTACT YOU (OVER TWO WEEKS) IF YOUR ITEMS STILL HAVE NOT BE COLLECTED, YOUR ITEMS WILL BE DONATED TO CHARITY.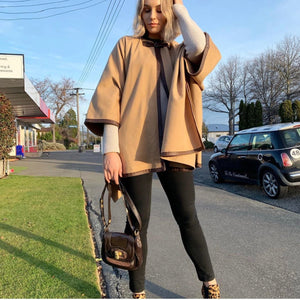 PAYMENTS...
FOR ITEMS SOLD, ARE MADE ON THE 15TH & 30TH OF EACH MONTH, DEPENDING WHEN SOLD. WE SPLIT THE COST OF THE SALE 50/50. HOWEVER WE WELCOME YOUR INPUT TO DETERMINE A PRICE SHOULD YOU HAVE A VALUE THAT YOU IDEALLY WOULD LIKE TO ACHIEVE.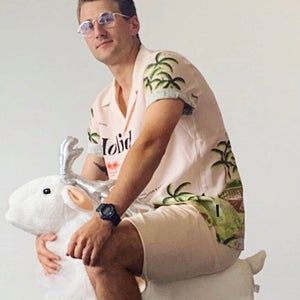 WE SHIP DOMESTICALLY...
BY NEW ZEALAND POST, AT A FLAT RATE OF $10.00 FOR BOTH THE SOUTH & NORTH ISLANDS. PURCHASES OVER $200.00 ARE SENT AT NO CHARGE (WITHIN NZ). ESTIMATED DELIVERY TIME 2 TO 3 DAYS, ALL SHIPPING WILL BE TRACKED. 
OVERSEAS SHIPPING CHARGES CAN BE VIEWED AT OUR CHECKOUT.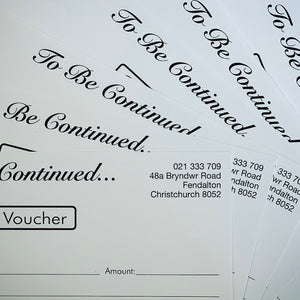 RETURNS...
CAN BE MADE (ONLINE PURCHASES ONLY). UNFORTUNATELY DUE TO THE NATURE OF OUR BUSINESS, ANY REQUESTS TO RETURN AN UNSUITABLE ITEM MUST BE MADE WITHIN 48 HOURS OF THE ITEM BEING DELIVERED. WE DO NOT OFFER REFUNDS, ONLY AN EXCHANGE OR CREDIT WILL BE GIVEN. GOODS CAN BE RETURNED IN PERSON OR BY MAIL AT THE COST TO THE CUSTOMER. THIS ALSO INCLUDES THE FREE DELIVERY CHARGE BEING DEDUCTED.
PLEASE FEEL FREE...
TO CONTACT US, SHOULD YOU HAVE ANY FURTHER QUESTIONS OR REQUIRE ANY ADDITIONAL DETAILS/IMAGES IN REGARD TO A PARTICULAR ITEM. WE AIM TO MAKE YOUR SHOPPING EXPERIENCE AS EASY AND ENJOYABLE AS POSSIBLE.
WE OFFER SUNDAY...
SHOPPING SESSIONS FOR BOTH INDIVIDUALS AND SMALL GROUPS. THESE SESSIONS ARE BY APPOINTMENT ONLY, AND ARE AVAILABLE AT NO COST (WE EVEN SERVE BUBBLES)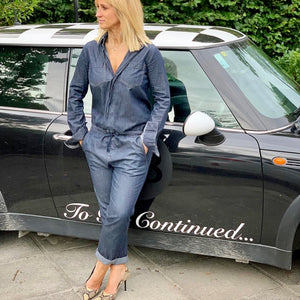 WE CAN EVEN...
ARRANGE TO VISIT YOU AT HOME, PROVIDING YOU WITH AN HONEST OPINION OF YOUR CURRENT WARDROBE PIECES. TO HELP YOU DECIDE WHAT KEY ITEMS TO KEEP, AND WHAT IS IN NEED OF A NEW HOME!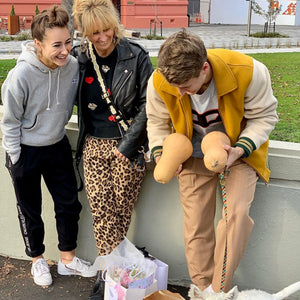 LASTLY...
THANK YOU! TO ALL OUR CUSTOMERS, CLIENTS, SUPPLIERS & FRIENDS. YOU ALL MEAN SO MUCH TO US, WE ARE ALWAYS GRATEFUL FOR YOUR ONGOING SUPPORT, FRIENDSHIP & FUN TIMES. KINDEST REGARDS AMANDA, LILY, MARTIN, MONTE & DAISY xx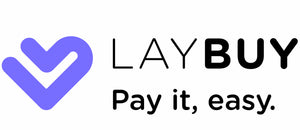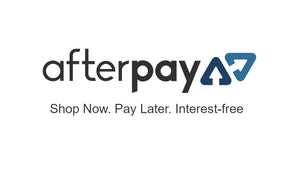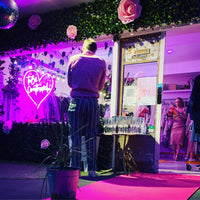 BREAST CANCER FOUNDATION NZ EVENING 24TH SEPTEMBER...
THANK YOU SO MUCH FOR CHOOSING TO SPEND THE EVENING WITH US!
WE HAD A GREAT EVENING WITH SUCH WONDERFUL CUSTOMERS AND FRIENDS.
SPECIAL LOVE TO ZANI POLSON AT HARCOURTS HOLMWOOD, THE GROCER THE MAKER, METROPOL MAGAZINE, AVENUES MAGAZINE, HUNDY, CADBURY, WINE DEVINE, THE SOCIAL PLATTER CO, GM HAIR GALLERY, SHOW PONY MILLINERY, AND FINALLY MAE MERCHANDISING & DESIGN. ALL OUR LOVE !!!